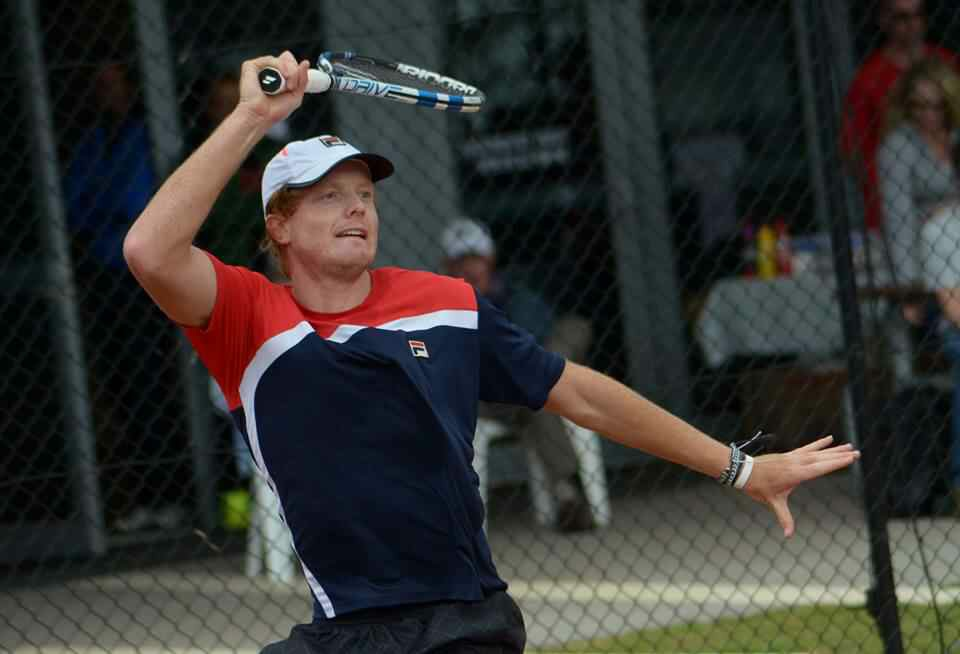 Matthew Barton
Matthew Barton, born 18 December 1991, is an upcoming Australian professional tennis player based in Sydney. He plays right-handed and is coached by Wally Masur.
Barton started playing tennis aged four. He reached the final of the ITF Futures Pro Circuit doubles events in Mildura and Bendigo in 2011, and broke into the top 500 in 2012. His highest ATP singles ranking was 201, which Matthew reached in April 2013. Barton's favourite surface is hard court.
Matthew Barton dreams of being in the Australian Davis Cup team and being a consistent player in the world's top 10. Off-court his sporting heroes are Australian soccer star Tim Cahill and NRL superstar Benny Barba.
YEAR-END SINGLES RANKING HISTORY
| | |
| --- | --- |
| 2015: | 343 |
| 2014: | 524 |
| 2013: | 257 |
| 2012: | 429 |
| 2011: | 661 |
| 2010: | 898 |
TITLES
2015 Port Pirie F2 ITF, Mildura F3 ITF
2013 Charles Sturt Challenger
2012 Australia F6 ITF
FINALS
2015 Mornington F5 ITF