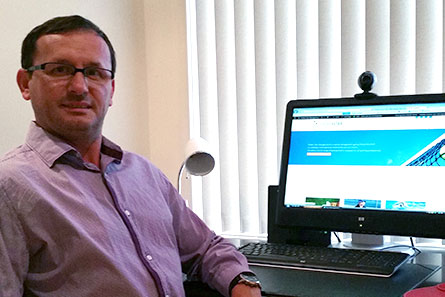 Zdravko BATO Ljuboja – CEO
Zdravko BATO Ljuboja is the founding owner and Managing Director of Golden Star Management Pty Ltd. Sport has always played a major part in Bato's life. As a junior he was involved in a variety of sports: football; volleyball; tennis; basketball; athletics and more. During his playing days he played as a semi-professional footballer in Austria, Germany and Australia, after which he become a youth grade football coach. Bato holds a Diploma in Management and has over 20 years experience in leadership & people management. Bato's role at GSM is to indentify young talents & implement a strategic plan developed specifically for the client, helping them to reach their highest level of personal and professional success. Bato strives to develop a more personal relationship with his clients in acting as their trusted adviser, and is prepared to address the sporting, personal & commercial aspects of their lives. In addition he is dedicated to delivering best practice advice, built on the back of an enthusiastic and passionate service-oriented team whose focus is on a results-driven approach to our clients careers, personal life, wealth and post-career challenges.
Bato is happily married to wife Mel, with his beautiful children Sara, Maria and Emilia. Family is a real focus for him and their support has assisted him in both his sporting & professional career.
Email: bato@goldenstarmanagement.com
Phone: 0402 804 941
European office: +46 73-680 56 98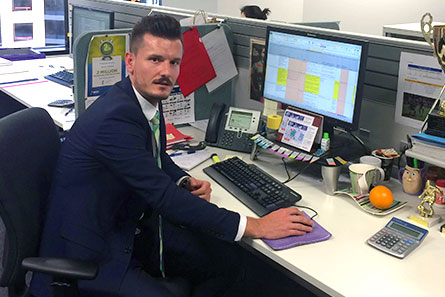 Slaven Ljuboja – FINANCIAL DIRECTOR
Slaven Ljuboja is our Financial Director. Slaven is responsible for the internal accounting function at Golden Star Management, both for payable and receivables and for all  Golden Star Management clients.
Slaven is an accounting / business management professional with many years of experience he possess multiple skills covering many fields including – auditing, management accounting, taxation, financial accounting, corporate accounting systems, business development, organization management and marketing enhancement. Slaven holds a Bachelor of Business Accounting  and a Diploma in Financial Planning where he specialises in wealth creation.(University of Western Sydney) Away from business Slaven enjoys playing football and he has represented NSW and Australia in Futsal. Slaven provides mentoring and guidance to our clients throughout their careers and offers advice and services regarding the negotiation of professional contracts. Golden Star Management is fortunate to have Slaven in our team, as he brings a wealth of knowledge in the commitment and process necessary for the development of successful professional athletes.
Email: slaven@goldenstarmanagement.com
Phone: 0404 550 006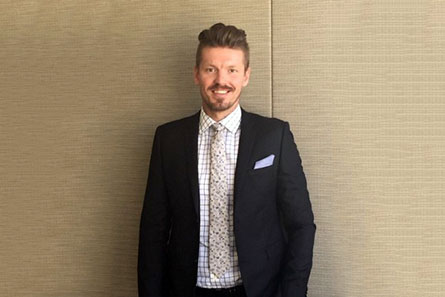 Goran Ljuboja – GENERAL COUNCIL

Goran Ljuboja joined Golden Star Management  in 2015. He is a member of General Council team in the Insurance and Financial Services firm, practising in Corporate Law and Financial Services. Goran has acted and provided legal advice in number of litigated matters and also advises his clients on contract interpretation, formation and application of critical pieces of legislation as well as providing advice on product and compliance issues. He is also widely recognised in sporting world having played semi-professional football for over 15 years. Goran represented Australia at junior and youth level in various international football and futsal competitions. Goran currently holds both futsal and football coaching licences. He works for number of football development clinics as Technical director and development coach around greater Sydney.
SPECIALIST AREAS
Financial Services
Commercial Contracting
QUALIFICATIONS
Bachelor of Behaviour Health Science, Sydney University
Bachelor of Arts Psychology, Macquarie University
LLB, Macquarie University
MEMBERSHIPS
Australian Life Underwriters and Claims Association (ALUCA).
Email: goran@goldenstarmanagement.com
Phone: 0402 709 982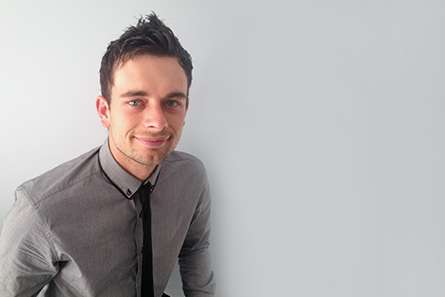 Aaron McRae – SPORTS MANAGER

Aaron McRae joined Golden Star Management in 2015. Aaron's passion is all things sports and he currently joint manages a local tennis centre, where he coaches aspiring future tennis professionals.
Aaron has been playing tennis since he was 5 years of age and was a top ranked juniors player in Australia. Aaron competed on the professional circuit whilst completing his degree in Commerce. After obtaining his Bachelor in Commerce- majoring in Sports Management, Aaron put down his racquet to focus on pursuing his career in the Sports Management field.
Outside of tennis, Aaron enjoys travel and gets to combine the two when he travels with players as a hitting partner.
Aaron is excited to be working as part of the Golden Star Management team.
Email: aaron.mcrae@hotmail.com
Phone: 0408 152 584